iPong Topspin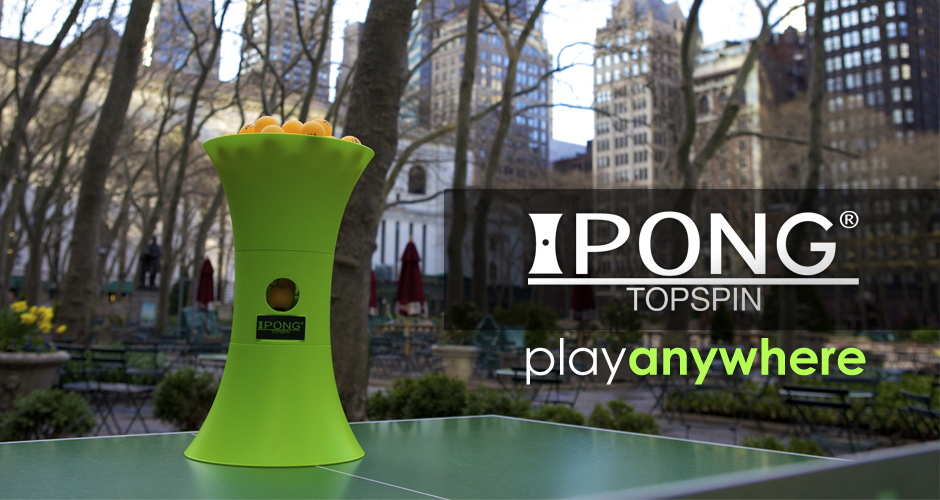 OVERVIEW
Learn table tennis the right way with the iPong Topspin! This robot is ideal for beginners and anyone looking to hit against a consistent shot. Fitting to its name, the iPong Topspin shoots out customizable topspin balls so that you can master your table tennis skills. Just use the wired remote to get your desired spin! There's no more waiting for a practice partner. This compact machine is more like a live opponent rather than a 'playback feature,' and it can continuously shoot more than 100 40mm table tennis balls before reloading.

To sweeten the appeal, it assembles in seconds with no tools or equipment necessary. Simply snap in the pieces, turn on the power, adjust the spin, and enjoy your iPong Topspin!
---
KEY FEATURES
| | | |
| --- | --- | --- |
| | | |
| 01ASSEMBLE IN SECONDS: With a few parts, setup takes only seconds | 02BE IN CONTROL: Use the wired remote to adjust power and spin | 03BATTERY POWERED: Use the iPong Topspin anywhere! |
---
Gallery
---
Video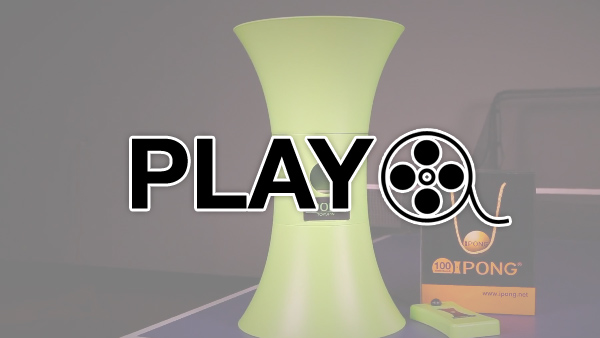 iPong Topspin Product Overview: Click to play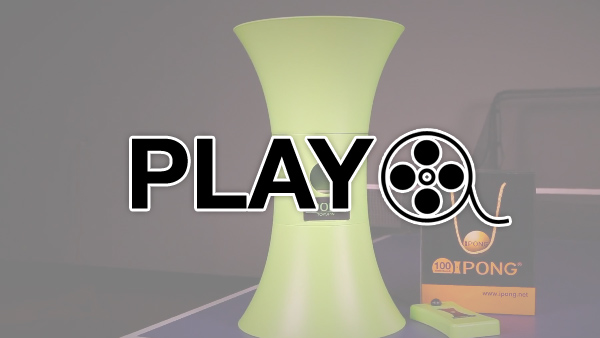 iPong Topspin Demo Video: Click to play

Trouble viewing the video? Download it here.